Save the date and tune in to our second webinar session!
Tuesday June 9th, 12:00 PM MST
Individual vs. Group Training
Our second webinar in the series will explore autonomy vs follow up. Athletes do parts of their training as a group and parts on their own. What objectives and impacts should we consider in deciding what kind of workouts to implement for either scenario.
Join Zoom Meeting: https://us02web.zoom.us/j/81842162230?pwd=dFRYamlJK0E5M0NHeFVLdjRkSVZOZz09
Meeting ID: 818 4216 2230
Password: 638143
Erik Braten
National Ski Team Coach for Nordiq Canada
Graduate of the Norwegian School of Sports Science.
Winner of the coach of the year from the Norwegian ski federation.
Previously Head Coach at Team Kollen, the junior team constituted from clubs based at Holmenkollen in Oslo.
Robin McKeever
Para Nordic National Ski Team Head Coach since 2010
Former Olympian and visually impaired Para-Olympian guide
Govern Generals' Meritorious Service award recipient
Recipient of numerous Petro Canada Coaching excellence awards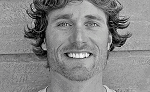 John Coleman, PhD
Mental Training and Performance Consultant
John has a PhD in philosophy and a Master's degree in Performance Psychology
He has been involved in three winter Paralympic cycles (2010, 2014, 2018) and two Olympic cycles (2014-2018) with multiple sport teams, including the Canadian National Biathlon and Paranordic teams.
Dahria Beatty
Canadian Cross National Ski Team athlete from Whitehorse, YK
2018 Winter Olympian
Has been training with the Alberta World Cup Academy since 2012
Dahria loves skiing because it gives her endless opportunities to spend time outside exploring and travelling to new places
She is currently working on her Bachelor of Management in Marketing through Athabasca University