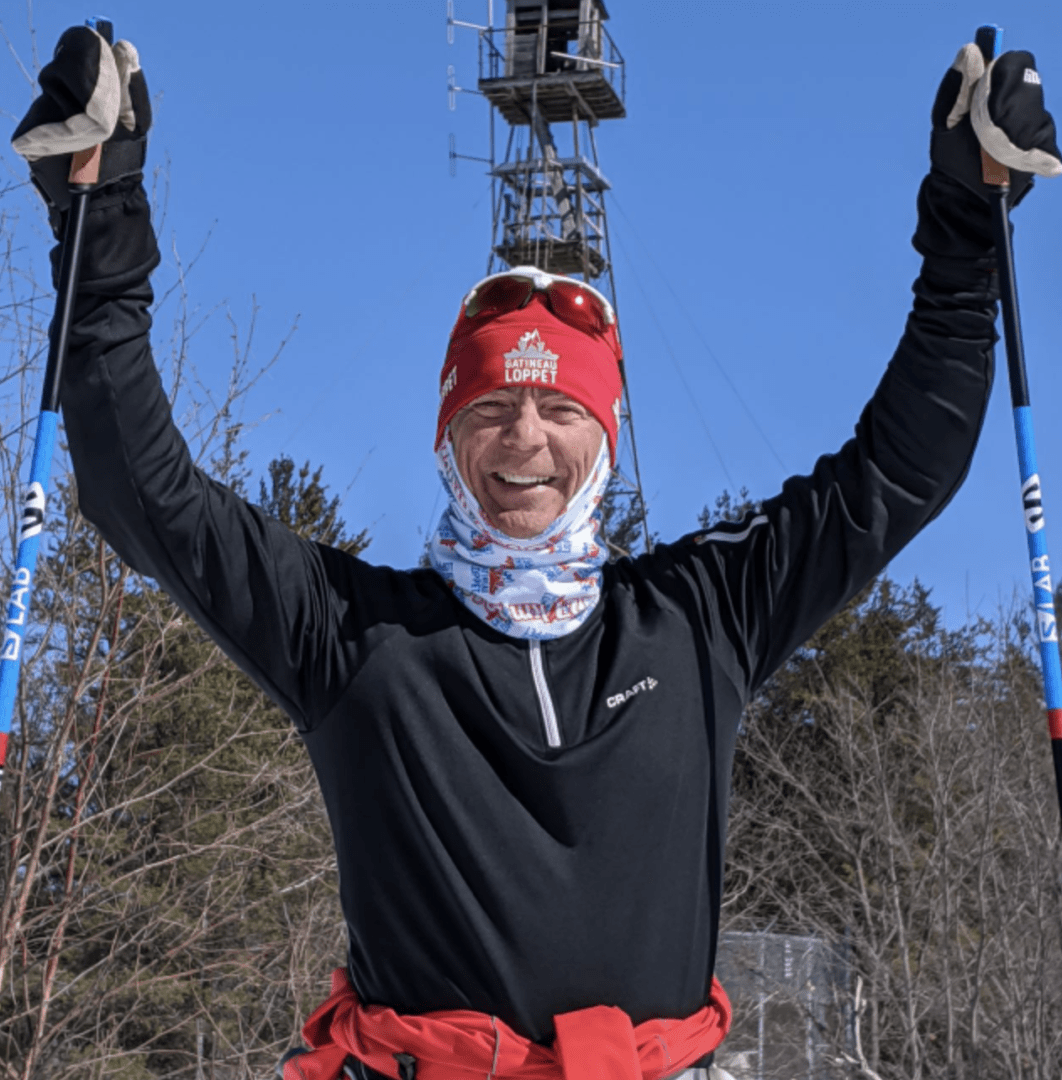 And the 2021 Award Winners Are…
by Rita Mingo | Photos by Livain Michaud
After more than 30 years of involvement in the cross-country ski scene, Claude Laramée has never expected any hoopla.
Fittingly, that's exactly what he got.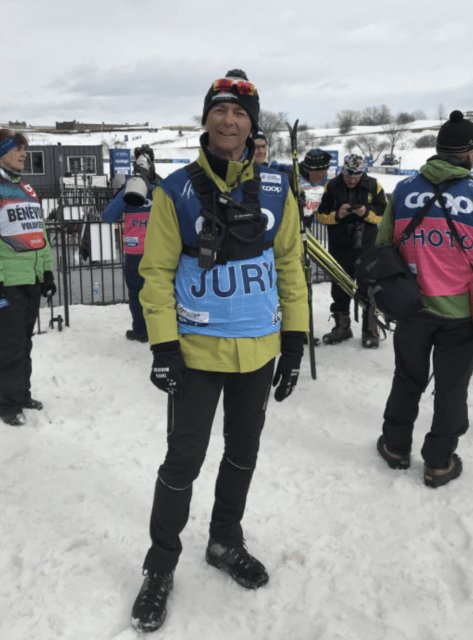 "When you do volunteer work, you don't do it with the goal of getting recognition," pointed out Laramée. "You do it with passion, in my case passion towards cross-country skiing. It's
out of the blue. Not expected. Didn't see it coming.
"I got the phone call … I was wondering why is he calling me? So I was surprised and honoured. What can I say?"
Nordiq Canada handed the 2021 Dave Rees Award to Laramée for his outstanding long-term commitment to the sport. Caroline Forest and Michelle Deacon were honoured with the Firth Award, given out to a female who has made a significant contributions, while Volunteer-of-the-Year kudos went to Dave Price, Peter Wiltmann and Chris Serratore.
To those in the know, it's perfectly clear why Laramée was singled out among his peers. He is one of the organizers and leaders of the famed Gatineau Loppet – the largest cross-country ski race in Canada that is celebrating its 44th anniversary this year.
Laramée has been involved in one way or another with the race for a quarter century. It all began when they needed someone to be in charge of the feeding stations.
"That's one of the hard jobs to fill," he related. "Nobody wants to do that. On a long-distance course (50K), you have to cover stations at every 10k. I didn't get caught," he added, chuckling. "I said 'it will be fun'. It started like that."
After that experience, Laramée joined the Board, at one point became secretary, vice president and then chair from 2000 to 2006. He then took over registration and course organizer. Since 2012, he's been basically in charge of the technical part of the race.
It is, frankly, a year-round job for the retired Laramée.  And that's not all.
"I also got involved with the other ski organizations in the region and we wanted to put a bid in for a World Cup for 2016 for the Ski Tour Canada," he explained. "I was one of the founding members of ÉNGNE (Événments Nordiques Gatineau Nordic Events). We made a proposal to be one of the stages of the tour. We got the opening of the tour in 2016, we formed a corporation, hosted and we're still running.
"In 2019, we hosted the Canadian Championships. In 2021, we got the Canadian Championships again but had to pull the plug in January because of COVID. We're looking forward to getting another World Cup, more Canadian Championships and any qualification for World Championships. This group is very motivated to attract major events in the region."
The Gatineau Loppet has been instrumental in doing just that, while furthering the local interest in cross-country skiing.
"Year after year, we attract skiers from anywhere between 20 and 25 countries," Laramée said. "For example in 2020, we had 2,500 participants and there were I think 430 from outside Canada. That's not the main goal but because we attract people from outside, there's kick-back for the region.
"The main goal behind all of this is to make cross-country skiing more popular and make our venues better known to everyone, including the people in the region."
Forest, recipient of the Firth Award, is also from the Gatineau area, and is coordinator of the ski program at the Club Skinouk.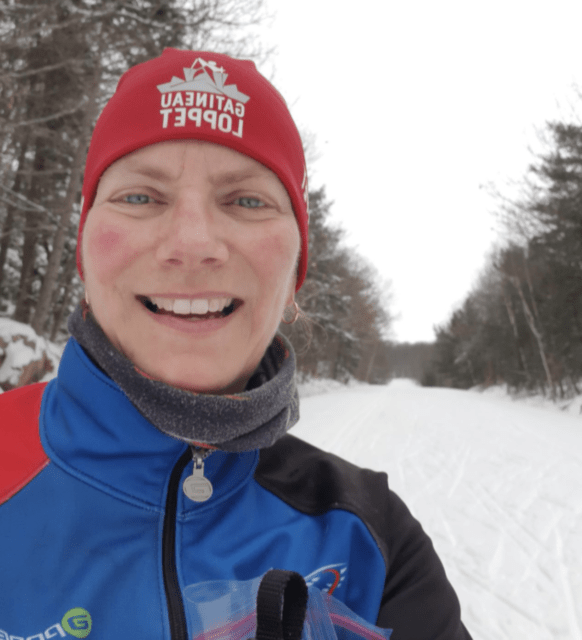 "I'm very happy with this acknowledgement," she said. "Especially with the pandemic, we had to be very creative to offer some services to our kids, to our members, so to have this recognition is great. It's not only for me, but for all coordinators throughout Canada."
Under her direction, the club's membership has more than doubled.
"My three kids went through that program," she said, "so we've been with the club for many years. It's our way to give to the community."
Forest is tasked with recruiting the coaches, plans the training programs and oversees fundraising activities. In terms of coaching, she's built a team of five women and five men, with gender parity an important part of the equation.
"We go with our athletes," she noted. "At some point they stop competing and that's their way to give back to our club, becoming a coach. Most of my coaches have skied for Skinouk in the last five years or grew up in this community.
"Especially our girls. They have to see women doing sports and who understand them as well, especially at 12, 13 years old, so many things are going through their minds. So if we have men and women coaching these kids, we can keep some of them a few more years."
Her goal, always and ultimately, is to continue to grow the sport in her community.
"In our club, we're working on the strategic plan for next year," Forest explained. "We're starting a new program and I'm helping some of my coaches with bringing new Canadians into skiing. That is our project for the new year. Introduce skiing to new Canadians or people of low-income backgrounds and so on.
"A chance to see a winter sport like skiing."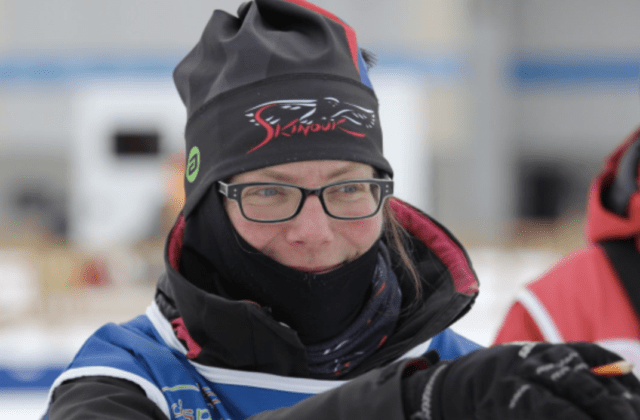 Forest is one of 125 individuals, from every corner of the country, who has been recognized with one of these Nordiq Canada awards over the past three decades. Also included in the 2021 honour roll are Canadian Press' Donna Spencer with the Media Recognition Award and Sandman Hotels as the Sponsor of the Year.
"These people represent the leaders across Canada that our sport needs to continue to grow and I'm excited we get to recognize them!" said Jamie Coatsworth, Chair of Nordiq Canada's Awards Committee.